Want to know more about the cat resistant hedgehog tunnel?
Well, here it is…
Riverside Woodcraft Cat Resistant Hedgehog Tunnel (for a Cat Proof Hedgehog House)
Difficult for cats to enter hedgehog house
Wildlife-friendly water-based wood stain
110mm wide by 120mm high
>>CLICK HERE<< for latest prices.
Now, you might already have heard of Riverside Woodcraft Hedgehog Houses, right?
And mostly, they get GREAT reviews.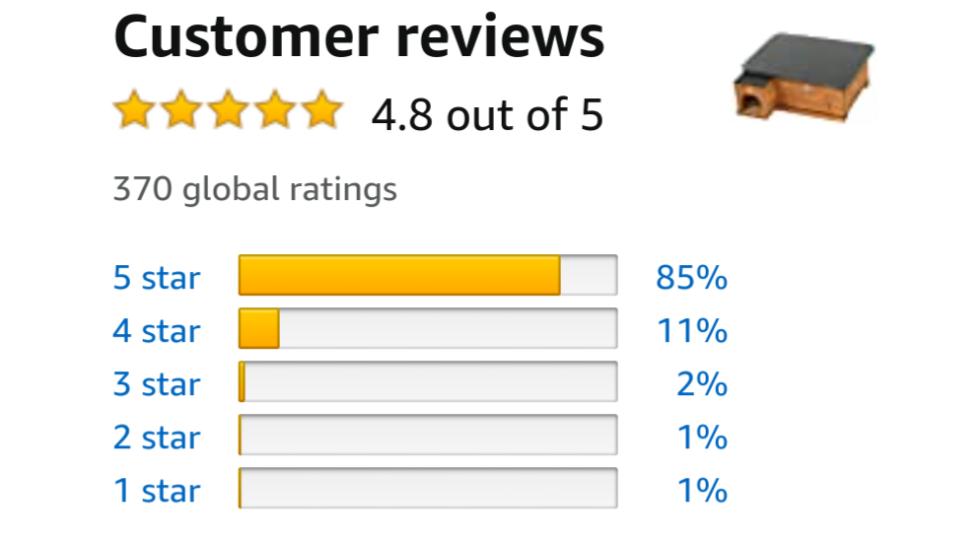 However,
The question remains:
"Can cats get into the Riverside Hedgehog House and steal hedgie food?"
Well, here it is!
This customer who bought the product provided the photographic proof…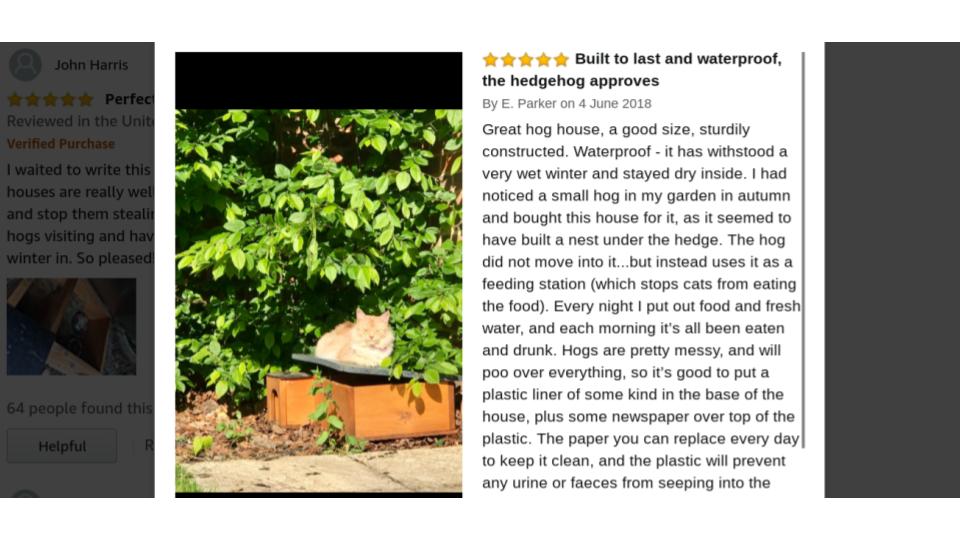 (Source: Amazon)
Apparently, the customer bought the house as a gift for the hog in her garden who until the purchase lived in a nest they built under a hedge.
Since the purchase, the hedgehog has appreciated using it rather for short rest periods and feeding.
(Actually, 5000 other UK hedgies would agree – see the results of the Hedgehog Housing Census)
Now, whilst the hedgehog doesn't really sleep in it, they do use it as a feeding station at night.
(Their nighttime feeding stops the cat from getting the food instead – which tells us that cats CAN get into the house for a nibble.)
What's more…
It's not only cats that you have to beware either…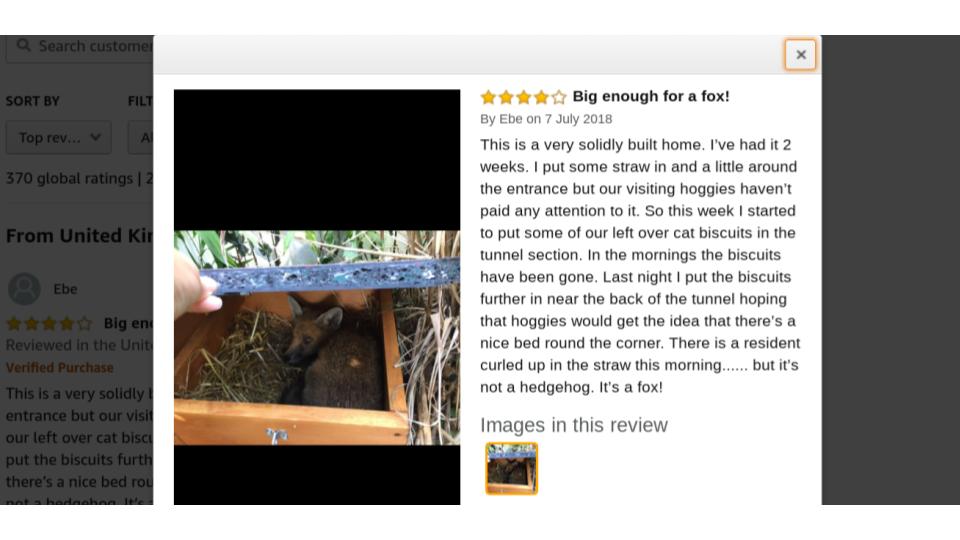 (Source: Amazon.)
…But foxes too are able to make themselves a home in the box!
So, how do you make a Riverside Hedgehog House predator-proof?
The Cat Resistant Hedgehog Tunnel
This cat resistant tunnel is both a great idea and a well-executed adaptation of the original Riverside Woodcraft Hedgehog House.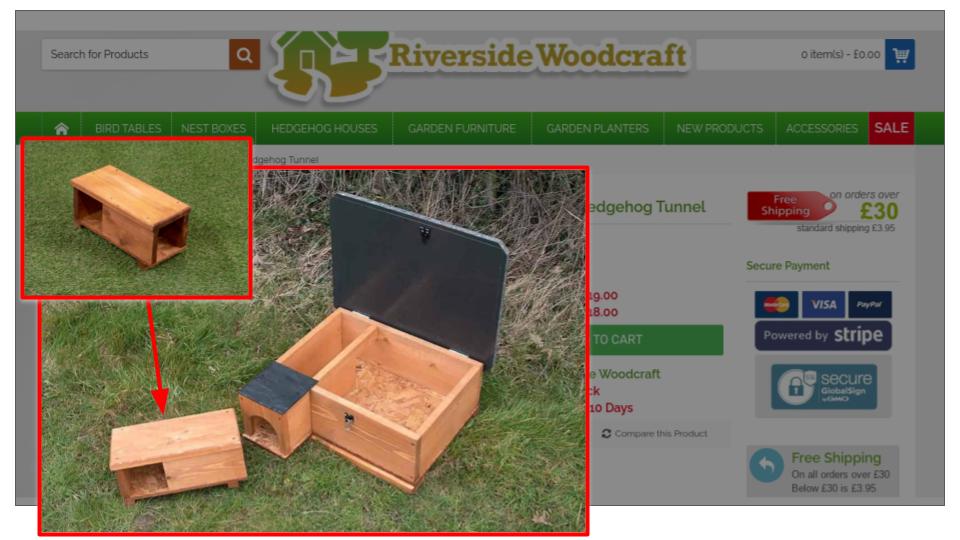 (Source: Riverside Woodcraft)
The way it works is simple enough…
The narrow opening and 'round the corner' corridor makes is physically impossible for a cat to get into the house.
According to the makers, it can even stop foxes like the one above from getting in.
It's simple and easy to install to the original style hedgehog house/ They even recommend it being attached to holes in fences if cats get into your garden that way too.
Basically, it stops any animal larger than a hedgehog from passing through it.
The product also comes with a fixing kit to attach it firmly in place.
New design 

11cm wide x 12cm high and 35cm (internal dimensions)

Makes it harder for cats to gain entrance to your hedgehog feeder

Comes with a fixing kit (screws, brackets)  for securing to fence or hedgehog house

Pictured with our popular Riverside Gold Hedgehog House

(Source: Riverside Woodcraft)
*Note: the makers add that the cat resistant tunnel only fits their original design hedgehog house and not the eco version.
Pretty good, huh?
The Riverside Woodcraft Cat Resistant Tunnel look like just the thing to make your hedgehog house cat-proof.
Want to check the LATEST PRICES?
>>Click Here<< for the latest prices for Cat Resistant Hedgehog Tunnel from Riverside Woodcraft